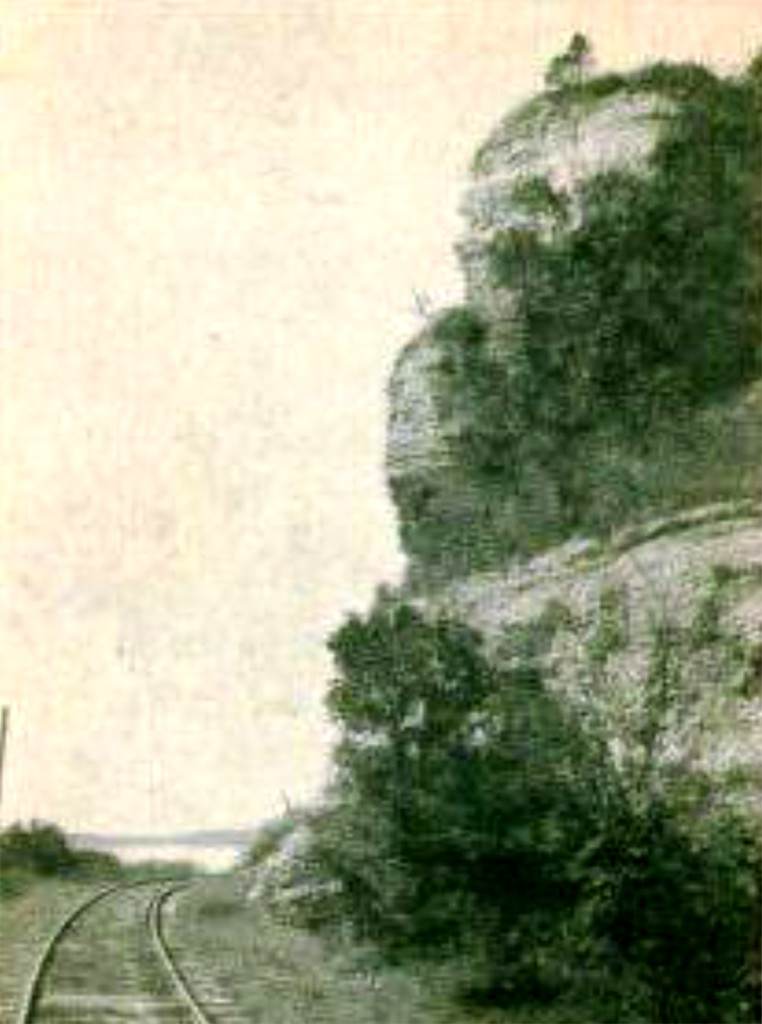 Some maps for the Bluff Line Railroad schedule in the mid-1890s listed a number of communities between the cities of Alton and Grafton. One such community was Eminence. Now students at Principia College, under the direction of Professor Andrew Martin, have begun to investigate the fate of Eminence. What happened to this bluff side hamlet will be the topic of a special Hosmer-Williams Lecture Series at Farley's Music Hall, Elsah, Illinois, Thursday, November 12, 2015 at 7:30 PM.
"Exactly where was Eminence, who lived there and why did they live there, and what happened to Eminence," asks Tim Tomlinson, President of Historic Elsah Foundation and host for the Series. "How and why do such places disappear?"
Andrew Martin, an archaeologist whose students are looking at these questions, is excited about the opportunity to study and enhance local history. He says the village was "one of the first settlements in the area that was founded in 1828 on the bluffs next to Eliestoun. Eminence rose rather rapidly in importance when in 1831 Congress debated whether to direct a road that it wished to build across the United States through Eminence, which would have made Eminence the 'New Chicago' or Gateway to the West. Unfortunately (or fortunately for us) the debate floundered and Eminence was abandoned shortly afterwards. No-one has ever found the village. So a group of students in my archaeology class are investigating the archival records at Principia College, in Alton and at Jerseyville for clues, and in a few weeks time will be doing some survey work on the bluffs, around the area that some accounts suggest it lies. The talk by the students will outline the history of Eminence and the latest results from our investigation."
The Series is underwritten by Liberty Bank of Godfrey, Illinois. The lecture is free and open to the public.  Refreshments will be served following the lecture. Reservations are not required. Parking is free and easily available.
For additional information, contact Tim Tomlinson, Historic Elsah Foundation, 618-374-1518, text a request to 618-513-7119,
or email a request to [email protected]. Download a flier here.